Check Out Part 2 Here
As I started writing this on an early Christmas morning and watch Elf, I reminisce on the excitement of the surprise presents that I got on Christmas over the years. From a weird video game about a fairy kid that I got a tattoo for 4 years ago, to a Nintendo Wii I got as an older teenager, I got excited every time an unexpected present came for me.
However, USPS delays have made it so my Christmas presents have gotten delayed, and like my presents, this final post blog has been delayed. Welcome to Part 3, or, how to maintain your bike during winter/what special gear to have.
Oil's well that ends well: Or, Oil your dang chain
Due to the fact that chain gunk from snow, slush, puddles, and mid accumulates a lot more during the winter than during the summer, its important to oil and lube your chain a lot more consistently. The difference in wintertime is that its important to get a wet lube for oiling and lubing your chain. My recommendation is Finish Line, not because I am paid by them, but because they have worked fairly consistently for me. Some people add an outer layer of protection for their chain as well. I am not those people, nor can I give any specific recommendations to that aspect as an addition.
Wheel issues: What tires should I roll with?
While a lot of people insist on using larger tires like fat tires and higher end brands such as Continental All Season Tires, I have been pretty successful in sticking with my standard 700*35 tires and slightly studded mountain bike tires. I am always a questioner as to whether I need new gear, and most bike shops have told me that the more expensive replacement tires/wheels are great for to 5-6 days of the year Denver is incredibly snowy. Regardless, here are some best practices I keep in regards to wheels:
Deflate them more than you normally would
This allows tires to cover a wider surface area, regardless of what size they are. Its utterly invaluable that you have that additional width during winter.
2. Be wary of things getting stuck in them
While this is a constant the transcends seasons, it often feels like winter has some of the crunchiest snow, which can lead to a tire or a tube bursting. While this is a bit of a crossover from the "riding" blog, its still relevant. Always carry a spare tube and, at the very least, a handpump with you. Use a tire lever to remove any unknown objects on the inside of a tire if something gets lodged in there.
Fenders: Need or Not Need?
Similar to the issues with tires, a lot of winter riders are curious about the need for fenders or not. My biggest piece of advice in regards to this is the following: if the weather is in the 30's or above and there is still a mix of what I like to call "mashed potatoes", a mix of dirt and crunchy snow, I would bring out a back fender. This is the one that I use.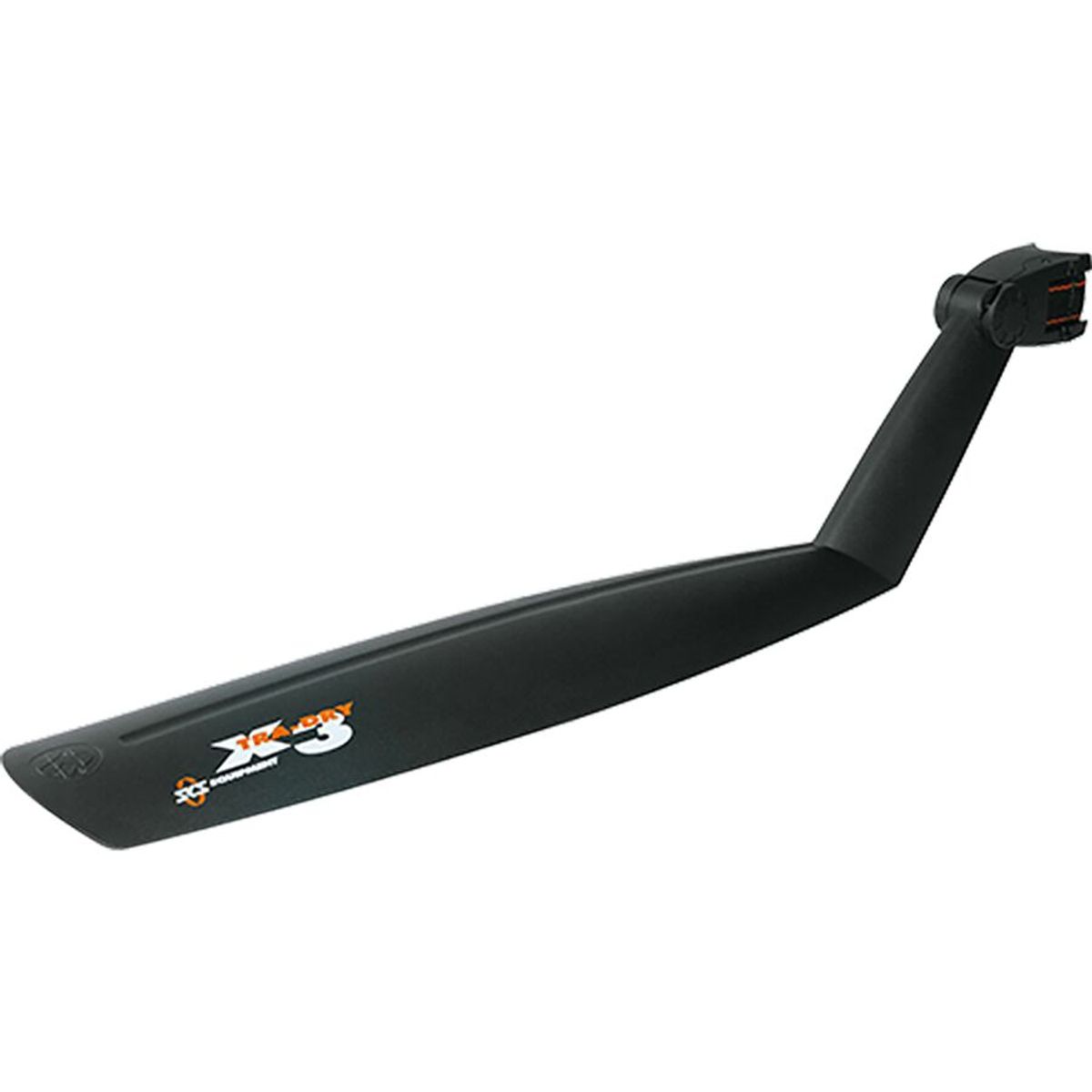 Fenders for me don't seem to be needed until March, which is usually when temperatures around the Denver Metro Area start to reach the point where mashed potato snow is more common.
That's it! If you have any further questions, please do not hesitate to reach out.
Featured image is of the author's bike with frame lights